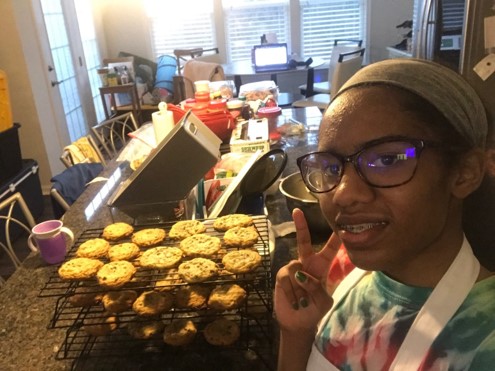 Photo courtesy of: Kylee Theodore
Intro to Nutrition and Wellness
Self-motivation and cooking at home
Nutrition and Wellness, taught by Patricia Rogers, is a class where students learn nutrition concepts and basic cooking techniques.
   "Nutrition and Wellness [is] part of my curriculum under Family and Consumer Sciences. FCS has a variety of courses and Deep Run found that many students were interested," Rogers said.
   While she has noticed some students have stepped up to the plate in a virtual setting, she has also noticed that other students have struggled.
   "A student has to be very independent and self-motivated to learn in a virtual format," Rogers said.
   She enjoys incorporating projects where students can be creative, and she feels like people can better learn from each other when students take part in creative projects. She has noticed that it's harder in a virtual setting for that to happen.
   "Team skills and learning from each other are missing when the project is done independently at home," Rogers said.
   Cooking is a huge part of the class, and because students can't do that in a virtual environment, Rogers has worked on ways that students can still cook at home. In December, she had assigned a project where her students made cookies in their homes.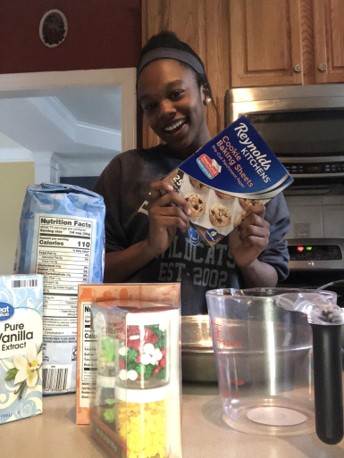 "Students did a good job, and the positive side is that each student could pick their own recipe," Rogers said.
   According to the article "Cooking at Home" by the website, Help Guide, cooking can also be a stress reliever when done outside of a person's schedule. Rogers also believes that cooking can bring out creativity and innovation.
   "It is an important skill to learn that will carry over into the workplace," Rogers said.
    You can get in touch with Ms. Rogers about nutrition and wellness, from her email [email protected]