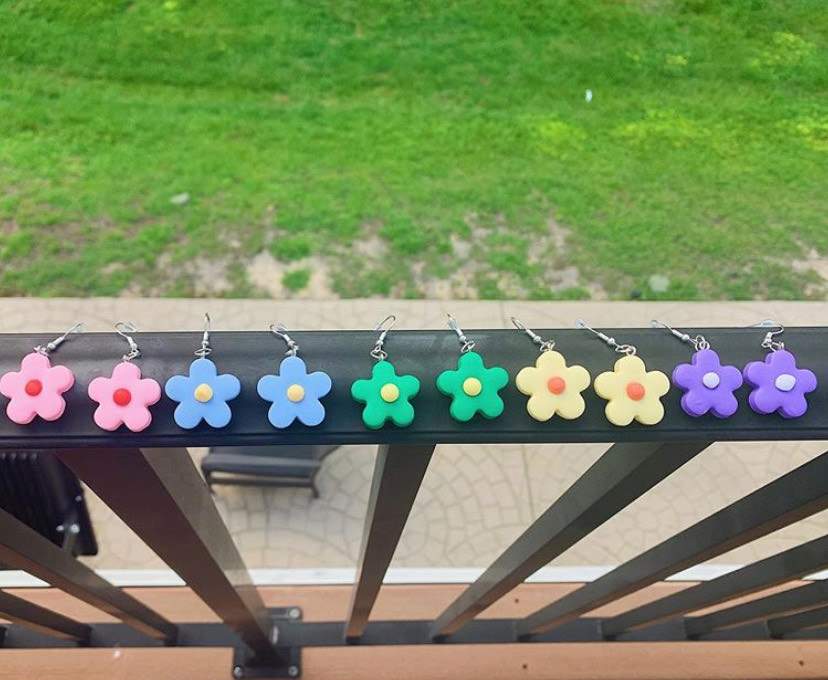 Photo courtesy of: Swara Pamidipati
Indigo Earrings: Budding business
Sophomore Swara Pamidipati has taken advantage of her increased free time in quarantine, starting a business called Indigo Earrings.   "I've always wanted to start a business, and over quarantine, I got really bored and started getting into earring making," Pamidipati said. "I started making them and experimenting with different types of earrings, and then I released them on Etsy."  
   Even as the school year started, Pamidipati continued making the  homemade earrings and selling them in her online shop. The earrings come in various shapes and are generally priced around six to eight dollars per pair. Her most popular pair of earrings are a pair of cow-shaped earrings that run for eight dollars per pair.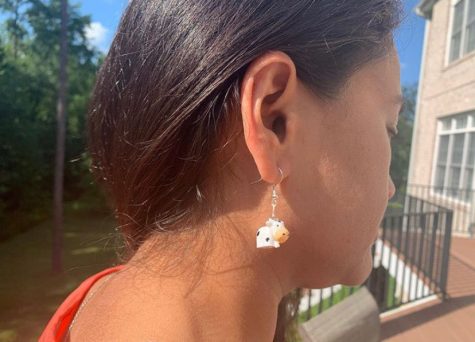 Pamidipati plans to expand her jewelry line and begin producing necklaces in the near future.
   Pamidipati had some advice for any other entrepreneurs, especially those balancing the demands of a blossoming online business with the regular demands of high school classes. 
   "Make sure you put in the work and make sure you are prepared for what you want to do, because the work can catch up," Pamidipati said.
Indigo Earrings: Budding business