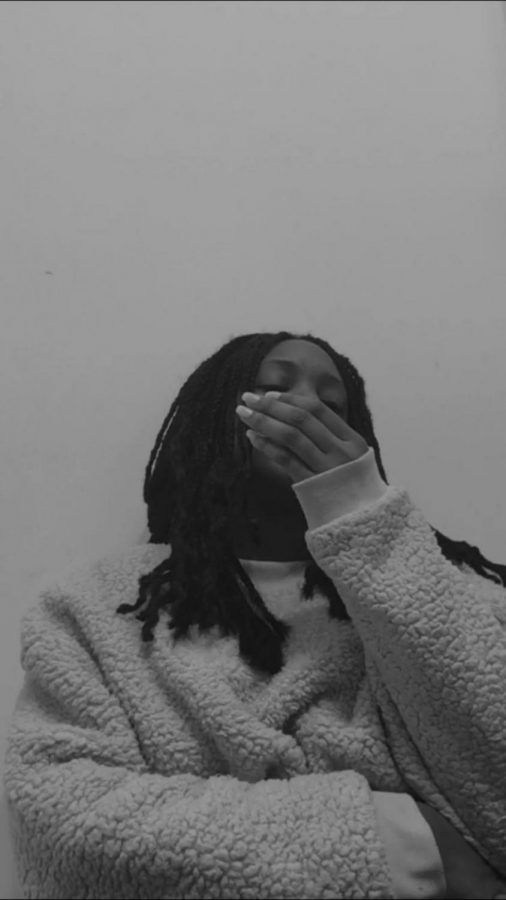 Photo courtesy of: Hannah Mukute
Sophomore voices passion for singing
  Sophomore Hannah Mukete loves to sing and is very passionate about music. 
   "Normally, I sing and enjoy listening to music non-stop. I have a passion for it and believe it's what I'll be doing for the rest of my life," Mukete said. 
  Art is not just drawing and painting, it extends to performances like singing and dancing. People are able to express themselves in different forms of art, and Mukete expresses herself by singing.
   "I love art in general and appreciate the way it's been expressed. I think being able to hold attention and entertain is awesome," Mukete said. 
  While we all might sing in the car or shower, singing to perform takes lots of practice. Mukete has the passion and drive, now she just needs to build on her skills.
   "All I need is practice really," Mukete said.
    Many singers, both amateur and professional, look to other artists for inspiration. Mukete is one of those rare people who found her passion at a young age, beginning with her adoration of a particular young pop star.
   "I was first infatuated with the spotlight and Justin Bieber," Mukete said. 
 Because of her love of Justin Bieber, her passion for singing and music turned out to be one of her favorite hobbies that she has really enjoyed.