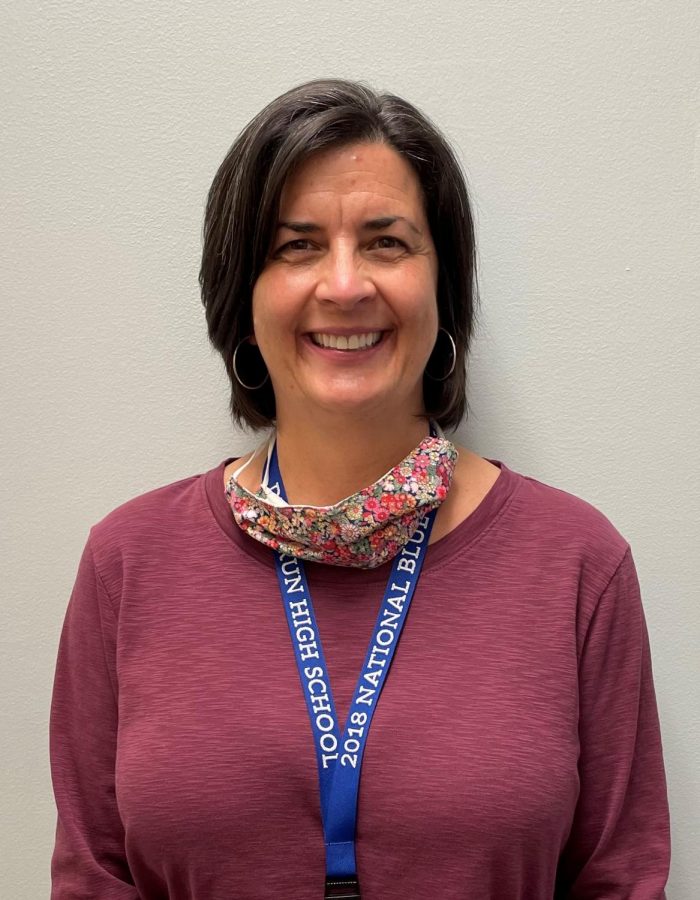 Photo courtesy of: Shelby Ford
Melissa Jamison
Melissa Jamison is a new addition to the office staff. Jamison attended Providence College in Rhode Island and later moved to the Richmond area. She began working at Deep Run, where she has been on and off since 2010, starting as an instructional assistant with the exceptional education department. For the past three years, she worked in the clinic before moving to the front office this fall.
"
I love how busy the front office is and seeing everyone. There is always something going on."
— Melissa Jamison
   Jamison's responsibilities include answering the main office telephones, answering the door, coordinating the substitutes for the day,  assisting administration, and checking in visitors. 
   "The front office is the main nerve system, so making sure you are assisting all visitors, students, faculty, and staff all while answering calls on the phones and the walkie-talkie can be stressful," Jamison said.
   Regardless of the sometimes chaos, Jamison loves the energy the school provides. 
   "I love how busy the front office is and seeing everyone. There is always something going on," Jamison said. "Interacting with students and employees is my favorite part. Deep Run is such a wonderful community, so I enjoy speaking with everyone."