COVID-19 alters sports season by jeopardizing home crowds and wiping out winter sports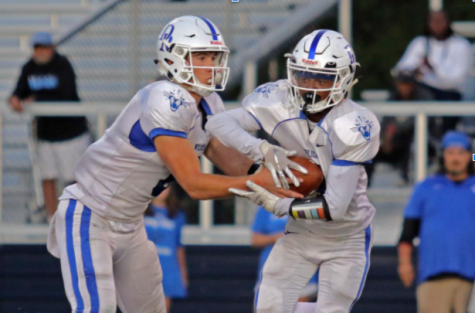 "
The fans are what make high school sports so special."
— Bo Kite
On Jul. 27, the Virginia High School League (VHSL) voted almost unanimously to start the 2020 fall sports season late. The fall sports season will now take place in 2021. Practices will begin on Feb. 15 and end on May 1, with games starting Mar. 1.
Spring sports will also be pushed back as a result. They will now start on April 12, and run into the summer, ending on June 26. Games are scheduled to start on April 26.
Although fall and spring sports are still scheduled to be played, winter sports were not as fortunate. On Nov. 30, Henrico County Public Schools (HCPS) announced that they would not be participating in winter sports during this upcoming season. This decision was made based on the fact that COVID-19 cases are rising in the area, and have been for some time. Another reason as to why HCPS made this choice is because with the new safety regulations, fans would not have been allowed to attend games in the winter sports season. Some of the sports that will not be played this year include basketball, indoor track, wrestling, gymnastics, swimming, and sideline cheer. The decision to cancel winter sports was surely a difficult call to make, and one that will have many implications on high school athletes in the area.
Despite the long delay in official team practices and games, some fall and spring sports have already started unofficial team workouts. Football, competitive cheer, and cross country have started.
One big question that's still up in the air is whether or not fans will be allowed to attend games for the fall and spring sports seasons. Varsity quarterback Bo Kite feels that fans are one of the most important parts of high school football.
"The fans are what make high school sports so special," Kite said. "Without them, it will be like a pickup game."
It is currently unknown when tryouts for any sports will occur, or if these season dates will change. For more information about the dates and times that a specific sport will be starting, athletes should contact the coaches of that sport.