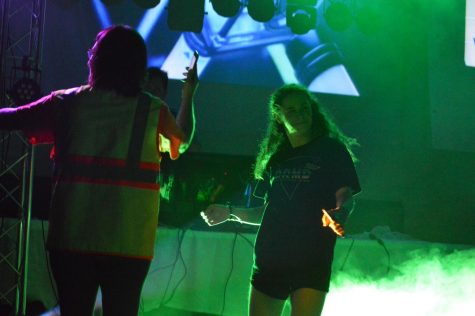 Anselm Yededii, Ad Manager
March 18, 2019
As the school said its farewell to 12 years of DRMD, it also welcomes a new event, the Neon Rave. This one-hour event is an edition to the original DRMD. Students donated 10 or more dollars more dollars to dance in the gym. All the money goes to an...
Cailey Cetani, Staff Writer
December 16, 2018
From North Carolina to Georgia, the our school's chorus sang their way into each other's heart. For three days, they were able to have the opportunity to sing with UNC Charlotte's own group of amazing singers and visit Suntrust Park in Atlanta. Seniors,...