Winter coaches and athletes express disappointment following cancelled season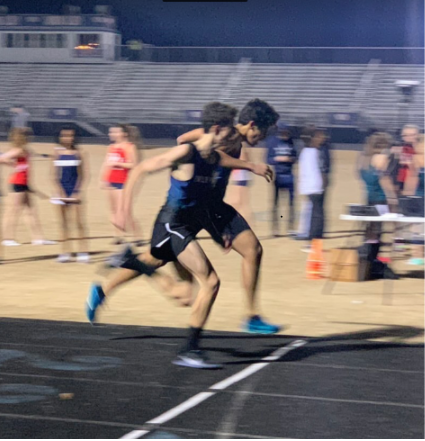 With how much COVID-19 has altered the sports world in the past year, one thing that seemed to be trending in the right direction was high school sports. However, COVID-19 claimed its next victim after Henrico County Public Schools (HCPS) announced their decision to cancel participation in all winter sports. Sports that will not be played this winter include basketball, wrestling, swimming, indoor track, and sideline cheer. 
  Considering how big of a decision this was, there has been a lot of controversy about whether it was the right move. Several coaches and athletes in the area have expressed their dismay after finding out that their sports won't be played. One of these coaches is Tom Rawlyk, head coach of the girl's basketball team. Rawlyk said that when he found out that winter sports were cancelled, his first concerns were about his players.
"
It is hard for the players and I to see neighboring counties play, and we are missing out.
— Tom Rawlyk
   "[My first thoughts were about] our seniors, and what I could do before our school year ends to let them know how much I appreciated them and what we could do for them," Rawlyk said. 
   Rawlyk also said that even though he was unsure if winter sports would be played as he waited for a decision, he was still disappointed to find out the unfortunate news.
   "My feeling was always that if we didn't have students in the classrooms, they wouldn't let us play," Rawlyk said. "With that said, it is hard for [the players] and I to see neighboring counties play, and we are missing out. However, our girls are tough and resilient and they are good about moving on from adversity." 
   Another sport that won't take place this year is indoor track. Junior Luke Sahli said that when he heard the news, he was disappointed because he felt that he would be missing out on an opportunity to improve on his previous years with the team. 
   "I was a little disappointed because winter is a season where I can focus on my best events," Sahli said. "It makes the training a lot more rewarding for me personally."
   Along with Rawlyk and Sahli, more winter sports coaches and athletes will surely miss the winter sports season and competing in their particular field. . Coaches and athletes of all seasons will now have an opportunity to participate in fall sports, beginning in February.