SAT and ACT testing protocols change due to COVID-19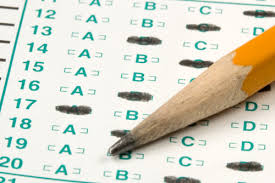 Amy Brooks, Assistant Editor-in-Chief, Managing Web Editor
March 5, 2021
Due to the global pandemic, standardized testing centers have had to adapt to new safety protocols to continue offering students an opportunity to meet the necessary requirements for college applications. The graduating classes of 2021 and 2022 have the most need for test scores during this time for their admission process and early applications, but have been met with a number of changes. 
 To follow required COVID-19 safety guidelines, schools acting as host sites for the tests have had to take many precautions and have changed many parts about the testing process. In the past, these tests have been administered  in classrooms and gymnasiums where students were packed in, and there was no limit to how many people could sign up for the test in a given offering because there was plenty of room at every test site. Now students and parents have to go through an online process on the College Board website that requires them to find a test center with an available slot. Many testing centers are only allowed to have a certain capacity with students six feet apart in classrooms and only ten students to room.
The testing experience is also different from previous years. Students are required to wear masks and follow all safety requirements as listed in the College Board terms and conditions.
   Junior Gayatri Kiralapati took the SAT at Henrico High School on Dec. 5, which was one of the few test administrations that was not cancelled. 
   "They had us all wear masks and we were 6 feet apart. I felt safe taking the test," Kiralapati said.
   Hand sanitizer and sanitary wipes were placed around the room so that testing proctors could disinfect after the test was completed. 
   Concerns about masks were raised when junior Vera Laverentyva found herself becoming unfocused while taking the test.
   "It was very hard having to wear a mask during the SAT. I sometimes found it distracting and kept having to think about it," Laverentyva said.
   The upcoming SAT test dates can be found on College Board's website. They ask that students showing any symptoms or feeling sick in any way stay home to try to prevent any further spread of COVID-19. ACT information can also be found on the ACT website with upcoming dates and the limited centers available for testing.