Virginia Gubernatorial race heats up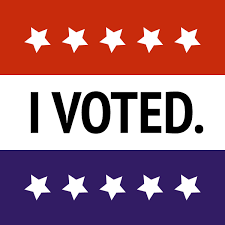 As the Virginia General election ramps up in intensity, voters are paying more attention to the new candidates up for office. This year the offices on the ballot include: Governor, Lieutenant Governor, Attorney General, and the House of Delegates. Due to reaching the term limit, the current Governor, Ralph Northam (D), cannot seek re-election this year. As of Oct. 21, McAullife and Youngkin are tied in the preliminary polls. 
   The two main names on the ballot are Terry McAullife (D) of McLean, Va and Glenn Youngkin (R) of Great Falls, Va. The only third party candidate on the ballot is Princess Blanding from the Liberation party. There is also one candidate running purely as a write-in, Paul Davis (I) who was disqualified from the Republican Convention back in May.
   Terry McAullife (D) previously served as Governor of Virginia from 2014 to 2018. Due to the term limit laws of Virginia disallowing consecutive terms, McAullife had to leave office at the end of his first term. McAullife has been heavily involved with the Democratic party for several decades. During former President Bill Clinton's presidential run, he served as the co-chairman of the campaign. He also oversaw former Secretary of State Hillary Clinton's first presidential campaign in 2008 as the chairman. McAullife's main running points are reformed healthcare, the expansion of women's rights, COVID-19 recovery, and affordable housing. During his first term, McAullife held fairly positive approval ratings. 
   Glenn Youngkin (R) was a businessman before moving on to politics in the hopes of winning the office of the Governor. Youngkin has had a rocky relationship with Former President Donald Trump, who previously endorsed him. After the endorsement of Youngkin by Trump, the former President recalled it, saying Youngkin didn't embrace the MAGA principles and behaviors. Youngkin can be considered a "moderate" republican, as he supports both the COVID-19 vaccine and some protection of reproductive rights. He later took a major blow in the ratings after the NRA refused to endorse him, even though Youngkin previously disagreed with the more restrictive gun laws presented by Democrats. 
   Lastly Princess Blanding (L), a former educator in the Richmond area, represents the Liberation party in the Gubernatorial election. Blanding is a recent addition to politics in Virginia after founding the organization, Justice and Reformation, after her brother's death during a mental health crisis in 2018. She is running on the platform of criminal justice reform, racial justice, and LGBTQIA+ rights. 
To register to vote in the 2021 Virginia Gubernatorial election, click here. 
Important dates for the upcoming election:
Early Voting (Select locations):

Sep 17, 2021

–

Oct 30, 2021

Voter registration deadline:

Oct 11, 2021

Election Day:

Nov 2, 2021