HCPS mask mandate: Violation of parental rights or rebellious students?
On Aug. 12, 2021, the School Board for Henrico County Public Schools decided to require all students wear face masks to prevent the spread of COVID-19. This decision has shaped much of our thinking as students over this school year. The question on many minds is whether the enforcement of the mandate was a violation of parental rights or if those choosing not to mask were rebelling against school rules.
In the Beginning
After almost a full year of virtual instruction, on Mar. 30, 2021, Governor Ralph Northam signed bill SB-1303 into law. When SB-1303 passed through the Virginia Senate, it was simply a mandate that school boards in the state "offer in-person instruction to each student enrolled in the local school division." It was a mostly bipartisan and uncontroversial bill.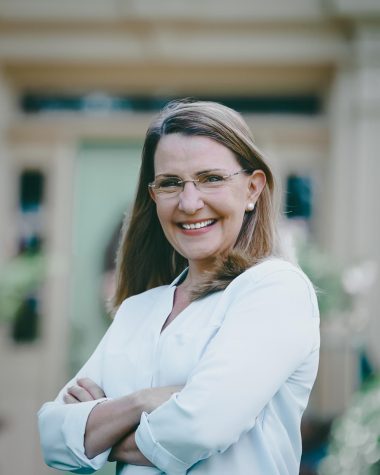 However, when 1303 made its way to the House of Delegates, a requirement was added that school boards provide the instruction "in a manner in which it adheres, to the maximum extent practicable, to any currently applicable mitigation strategies[…]provided by the federal Centers for Disease Control and Prevention." That one sentence changed everything.
Those on different sides of the aisle interpret that sentence differently. Most Republicans believe that SB-1303 empowers school boards.
"1303 specifically returns the power to the school boards. That means they can decide to mask. They can decide not to mask. They can interpret CDC guidelines the way that they want to. They can collaborate with the parents in their community. But it soundly puts the ability to make the decision as to what the CDC means and what's right for their school district based on their own counsel and does not mandate them to think one way at all," said Senator Siobhan Dunnavant (R), the chief sponsor of the bill.
However, most Democrat lawmakers disagree with that interpretation. Democrats, including the governor at the time, Ralph Northam, interpret SB-1303 as state-wide legislation requiring school boards to mandate all CDC recommendations "to the maximum extent practicable" for all students. The way Democrats believe the law should be implemented is that school boards require masking, which is a CDC recommendation that is practicable, but not vaccination, which cannot be legally required (in other words, not practicable).
Henrico Takes a Position
On Jul. 27, 2021, the HCPS School Board initially decided to make face masks optional for all students through the 2021-22 school year. This decision was made based on the community health data at the time. At the time this decision was made, the transmission level of COVID-19 in Henrico County was considered moderate. Two hours after HCPS made this decision, the CDC announced a new recommendation that all students across the country, regardless of immunity, mask in school. For many days following the CDC's updated recommendation, the HCPS School Board did not change its optional masking policy.
The Looming Executive Branch
On Aug. 5, 2021, Gov. Northam held a press conference in which he addressed counties, such as Henrico, that were not mandating masks in public schools. Citing SB-1303, Governor Northam said, "That law was passed by a strong bipartisan vote of the legislature, and I expect school divisions to follow it. If they choose not to follow it, they should have a frank discussion with their legal counsel."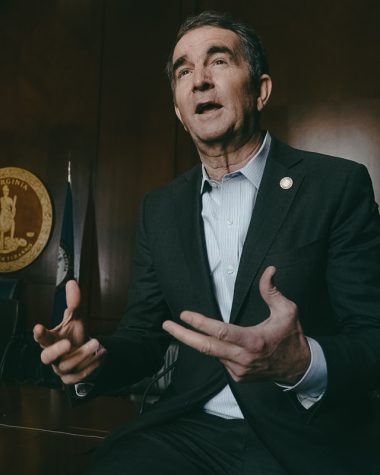 Northam stated earlier in the same press conference that, in order to follow SB-1303, schools must mandate masks, an interpretation with which the chief sponsor of the bill disagrees.
Flip
"[The county's] lawyers said, you can't incur that liability," Sen. Dunnavant said.
When asked about Sen. Dunnavant's comment, HCPS school board representative for the Three Chopt district Michelle Ogburn agreed.
"She's absolutely right. We felt like we had no choice," Ogburn said. Following the governor's warning in the press conference, HCPS reinstated its school mask mandate, requiring all students to wear a mask, regardless of immunity.
Later, on Aug. 12, 2o21, the Virginia Health Commissioner issued an order mandating mask-wearing in schools, citing SB-1303 as the reason. The order mentioned a possible class one misdemeanor as a penalty for what the executive branch at the time viewed as noncompliance.
A New Order
On Jan. 15, his first day in office, Governor Glenn Youngkin made many changes, specifically to the state's masking policies. First, Youngkin fired the state's public health commissioner along with other Northam appointees. He then promised to appoint a new state health commissioner and rescind state mask mandates for K-12 students, ultimately signing Executive Order No. 2, which reads, "The parents of any child enrolled in an elementary or secondary school or a school-based early childcare and educational program may elect for their children not to be subject to any mask mandate in effect at the child's school or educational program."
Republican lawmakers support the executive order and believe that it should be enforced.
"I believe that his executive order was constitutional because he never said that the school boards could not decide. He never said that the school boards couldn't make their policy. He just said that the parents had an off-ramp," Sen. Dunnavant said.
Most Democrats, on the other hand, do not support the executive order and feel as though it is in conflict with SB-1303. They believe if you can't enforce a mandate for everyone, then there is no mandate. And, because they believe 1303 mandates masks, they consider the executive order to be in conflict with SB-1303. Executive orders are not enforceable if they are deemed to be in conflict with existing law. The decision of whether there is any such conflict must be made by the state's judiciary branch.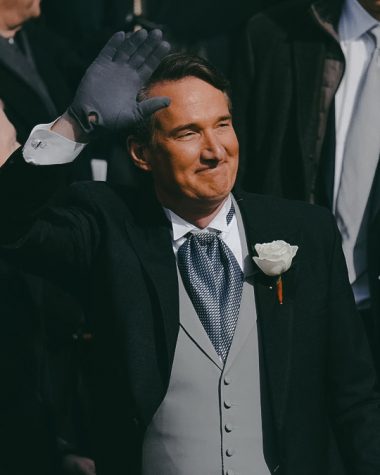 The HCPS school board made the decision to continue their mask mandate, even after the signing of Executive Order No. 2.
"We relied on our legal team. An executive order cannot overrule a law that was passed by the General Assembly. So, when we have a law that was passed by the General Assembly that we have interpreted to cover mask-wearing, to us, they were in conflict," Ogburn said. This decision led to lots of confusion in the school community.
Rebellion
On Jan. 25, 2022, the day following the executive order, several students chose not to wear their masks, citing the executive order.
"I'm not wearing my mask because Henrico County cannot override Executive Order No. 2," freshman Ella Hastings said.
When asked if she wore her mask prior to Executive Order No. 2, Hastings said, "Yes, just as much as anyone else." When asked hypothetically if she would wear a mask at school if the Governor revoked that executive order, Hastings said, "No, it's parents' choice."
Because HCPS continued to enforce its mask mandate, this small group of students who chose not to mask was met with consequences. On the first day that the students came to school unmasked, they were removed from class and placed in the school auditorium to work virtually. Many of the students felt that they were being wrongly punished.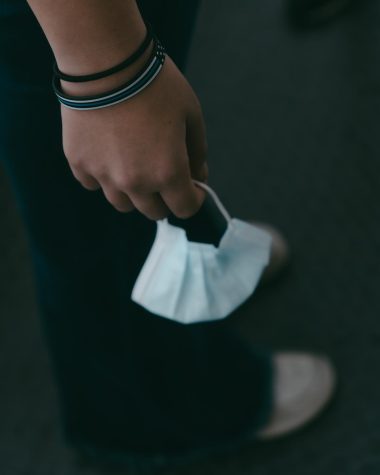 "We're not harming anyone," Hastings said.
In the week that followed, students felt the disciplinary actions against the students got harsher.
"If you refuse to mask, they send you to the office, they call your parent, and send you up to ISS," said Hastings.
However, Deep Run Principal Dr. Brian Fellows took the position that the students were not being punished.
"[The students] were not suspended and there was no disciplinary action put in their student record," Fellows said.
One student, who asked to remain anonymous, alleges he was removed from class and placed in a room in the main office for much of the day, where he claims he had limited access to his belongings. According to the student, Dr. Fellows asked him if his parents told him to bring a gun to school, an action against school rules, would he have complied.
"I acknowledge that this was a poor analogy. It was used with one student and upon reflection, different examples were used in future conversations with students," Fellows said.
At the time that these actions were taken by school administrators, the Governor's executive order was in effect and yet to be canceled, revoked, or adjudicated unlawful by the courts. The students who chose not to mask felt the actions of the county and school were unfair.
"This is segregation and discrimination against us," said Hastings.
The Law Changes
The state Senate acted quickly to reinforce the governor's order, using the same language used in the executive order in the new bill, which was quickly passed into law.
"We amended Senate bill 739, [Sen.] Chap Peterson and I, to include the mask language of the Governor's executive order so that if people think that his executive order has no standing, we'll just go ahead and make it law," Sen. Dunnavant said.
On Feb. 16, 2022, Governor Youngkin signed SB-739 into law. The bill mirrored the language of the Governor's Executive Order No. 2, eliminating legal challenges to Executive Order No. 2 as of Mar. 1, when SB-739 went into effect.
Flop
On Feb. 17, 2022, prior to the Mar. 1 enforcement date for SB-739, HCPS made masks optional for students in schools, citing both the new state law and a change in the virus transmission numbers in the county.
However, legally, the school boards are not currently required to do any more than they were prior to SB-739 being signed.
This sudden change in the narrative was quite confusing for many students and staff. The county has since dropped the mask requirement for staff members and visitors to school buildings as well, but still recommends masking for all.
So were the actions taken by HCPS a violation of parental rights or were those who refused to mask a group of rebellious students? That's for you to decide.