Summer scaries: Best horror movies to watch over break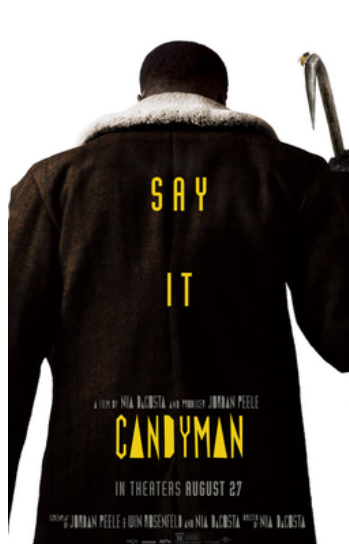 As the school year comes to an end, it's a great time to reflect on the things we've seen and done, including the movies we've watched. For this reviewer, there's a few spine-chilling films that have stuck out from others. 
   A great example is "Candyman," which came out on Aug 27, 2021. Inspired by the original film "Candyman" (1992) and short story "The Forbidden" by Clive Barker, the film is very dramatic, suspenseful, and mysterious. There are events you'd never expect to happen and plenty of jump scares. In my opinion, this is a detailed and tragic film because of how Yahya Abdul-Mateen's character (played by Anthony McCoy) is portrayed with generations of trauma and his terrifying past. If you're into sequels or mystery movies, then Candyman would be a 10/10. 
   The second movie is "The Conjuring: The Devil Made Me Do It." This is a supernatural horror film based on true events, directed by Michael Chaves. The film starts where the beginning of previous film "Annabelle Comes Home" ends. Demonologists Ed and Lorraine Warren find themselves in a disturbing situation when they have to prove that a man, responsible for the murder of his landlord, was possessed by a satanic demon. This film really plays a big part in explaining the Trial of Arne Cheyenne Johnson and how his case was the first-ever in American history to claim demonic possession as his defense. Overall, this movie is in the top five on my list for best movies of 2021. 
   Adding zombies to the mix, "Army of the Dead" is an original Netflix zombie film, released on May 22, 2021. It's based on an apocalyptic world in Las Vegas where a group of survivors are on a mission to complete a heist to escape a refugee camp. This film is an action, horror, and comedy movie all in one. In my opinion, this movie is something I'd probably only watch if I had nothing better to do. It's one of those movies that doesn't quite live up to its expectations. I'd give this a 3/10 because of the weak character development and plot.