Math teacher begins a new chapter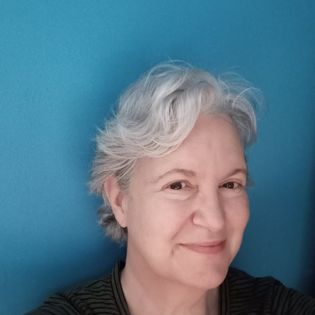 Math teacher and department leader Rachel Lawrence will be retiring this June after a total of 27 years of teaching high school math. In that time, she was a teacher at Henrico High School for two years, Freeman High School for one year, Hermitage High School for nine years, and finally, spent 15 years at our own Deep Run.
   Lawrence has helped many students with a variety of courses, from Consumer Math to AP Calculus BC. From all the many memorable experiences from her years at Deep Run, for her to choose a favorite moment would be nearly impossible.
   "From seeing the 'aha' moments in my student's faces in my classroom to being wowed by their talents on the stage, art gallery, athletics, and other extracurricular activities, how can I choose?," Lawrence said. 
   Lawrence is an influential teacher that has made an impact on our school and community, and is loved by many of her students. She has shared many good memories with her co-workers and students.
   "The funniest was the moment when I was 'moo-ed' at by the senior class during an awards assembly.  One of the administrators thought I was being booed.  She didn't realize how many seniors liked my 'cow-culus' class," Lawrence said.
   Lawrence has various plans for the future. She hope to stay active in her communities and work on personal projects, such as tending her two-acre farm, traveling, and volunteering for her church. She also hopes to dedicate more time working for social justice.
   Despite her big plans for the next chapter, her departure remains bittersweet.
   "​I am going to miss everyone, and my amazing colleagues in the math department most of all.  They are so creative, generous, and loving.  It's been such a pleasure to represent them as their department leader," Lawrence said.