Laying down the law
Students react to Code of Conduct enforcement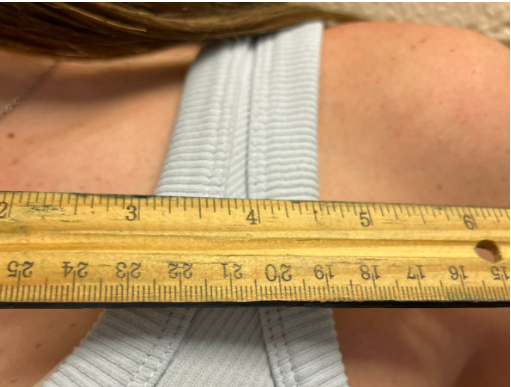 It's no secret that this school year has caused many students to rethink their outfit choices and screen time in class. Some rules that might have been relaxed in the return from virtual learning, such as the dress code, phone policy, and hall monitoring, are now being enforced again, and students are noticing changes in their learning. Sophomore Brayden Macomber has noticed a change in attention during class.
   "The phone policy is not the best, but I think it has caused a lot more kids to be focused during class and not on Snapchat or something. I miss the freedom and the option we had last year to focus or not if we didn't want to," Macomber said.
   While Macomber has noticed a positive change in character from our students since the stricter rules enforcement, junior Caleb Dillon sees a dip in student morale. 
   "Everyone in class is more down now. There is no place to take a break anymore. The rules are being enforced so hard that there is so much tension in the room and fear that you might make a mistake and immediately get a call home and your phone taken," Dillon said. 
   Students who struggle to focus often use headphones to drown out other distractions, but now many of them report that the phone policy blocks them from doing so.
"
It's so hard to find clothing that meets the exact requirements that HCPS wants and is cute to wear.
— Senior Mia Konstantinidis
   Also hotly debated this year is the enforcement of the dress code after relaxed attention last year.  Many students disagree with the details of the dress code policy, but agree with the purpose. 
   "I understand showing up to school practically naked and getting dress-coded is a logical punishment, but often times these rules are broken even if the outfit is appropriate. It's so hard to find clothing that meets the exact requirements that HCPS wants and is cute to wear," senior Mia Konstantinidis said.
   While understanding the mixed emotions felt by the students, Assistant Principal Hope Parham believes that these policies are simply for their safety and learning.
   "We are only reminding our students of our policies and the Code of Conduct. These rules have always been instituted. We are just keeping the students safe using smart safety, and kindness," Parham said.
  Whether you agree with the policies or not, it might be best to check your outfits and screen time because staff is laying down the law this year.