Former Assistant Principal Fennessey journeys on to ACE Center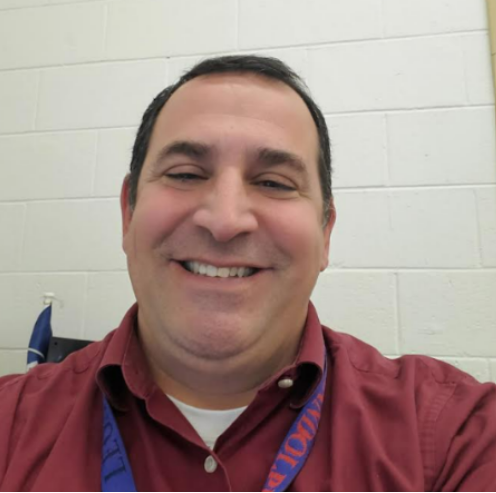 As the school year began, Michael Fennessey announced his resignation from the Assistant Principal position after nine years at Deep Run. This was not a decision the veteran Wildcat made easily.
   "I will miss everything. The students would have to be what I will miss the most, along with the Mentor Program and, of course, One lunch," Fennessey said.
   Fennessey was offered an opportunity to continue on as an administrator in the county, this time running the ACE Center at the Virginia Randolph Education Center.
   "This is one of three ACE Centers in the county. This ACE Center has programs such as Welding, Auto Tech, Auto Body, Electrical, Cosmetology, Barbering, Masonry, Culinary Arts, Horticulture Science and Greenhouse Management," Fennessey said.
   When Fennessey announced his new position, some students were devastated to hear the news.
   "I am shocked in disbelief that he is leaving. I loved him," sophomore Ann Peyton (AP) Duncan said. 
   "I am sad and upset because I know he cared for his students," sophomore Reagan Nestlerode said.
   Staff members also recognized Fennessey's departure as a loss for the Deep Run community. 
   "I knew Mr. Fennessey for about two years. He was a great administrator, always willing to listen, and cared about staff and students," exceptional education teacher Matthew Allender said.
   Looking to the future, Fennessey has big plans for the ACE center.
   "The goal is to make the ACE Center at [Virginia Randolph] even better than it is today. The county is remodeling and adding on to the center. I cannot wait to see when everything is done," Fennessey said. 
    This career move also allows Fennessey to capitalize on his experiences outside of education. 
   "This opportunity allows me to use all of my passions. I love working with students, and I also like the trades. I was a contractor in the past and have also flipped houses," Fennessey said.
   Fennessey is grateful for  his experiences here and plans to stay in touch with the community.
   "Thank you to the teachers, staff, community and students for allowing me to be me. I got to know so many people that I still keep in touch with. I am always an email or phone call away. I will miss Deep Run a lot," Fennessey said.
   The county is currently in the process of searching for a replacement and moving forward with the hiring process for a new administrator.