Campus cracks up at new morning show
The weekly show "Caroline & Madhuri In The Morning," a new addition to the Wildcat News morning announcements, is causing smiles all across the campus. The hosts interview people throughout the community to share students' favorite teachers, celebrity crushes, and favorite types of music. At the beginning of each episode, a wheel is spun to decide what the topic of the week will be.  The hosts of the show, juniors Caroline Grzesiek and Madhuri Murali, have received positive feedback from students and faculty alike.
   "The feedback we have gotten so far has been nothing but good. We get recognized in the hallways. We often get asked what our next topic will be as well," Murali said.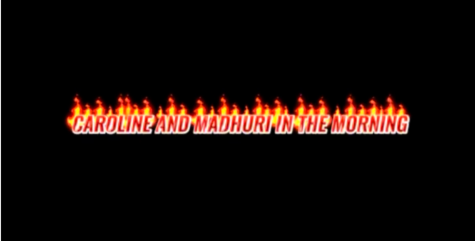 In the beginning of this school year Murali and Grzesiek noticed that the morning news was losing the attention of students, which is what sparked the girls to start filming.
   "We noticed it was not very interesting and was quite boring, so we decided to come up with a wheel of questions, grab a camera and mic from the newsroom, and just ask people about themselves," Murali said.
   Many people have become such fans that the hosts have been asked for daily episodes; however, the girls spend a full week filming, editing, revising and publishing each "Caroline & Madhuri in the Morning" episode. 
   "To film the episode it takes a whole lunch period on Fridays, and then editing takes a few hours. Although we do like little clips to add it to make it more interesting, which takes forever," Grzesiek said.
   Though fans are clamoring for more, it's possible that the show's absence makes the Wildcat heart grow fonder.
   "I wish they could have a daily video because it's funny and it makes all of us look forward to the morning announcements, but I do think that if it was all of the time, they would run out of ideas and it would become too repetitive," sophomore Brain Taber said.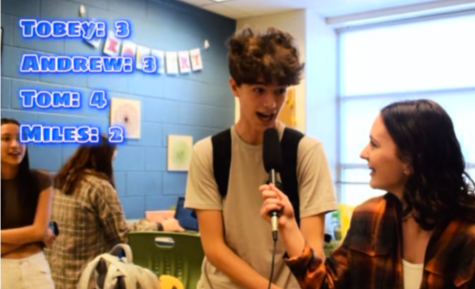 Students and staff can see this new favorite segment each Thursday on the morning announcements and old episodes can be viewed on the Wildcat News YouTube channel.