Seniors navigate college application process, deadlines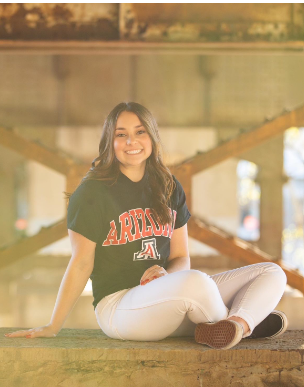 Every year hundreds of thousands of seniors apply to colleges and universities through the early decision or early action deadlines. The application process for early action is non-binding, and applicants receive an early response on whether or not they got accepted to their preferred school. Early decision, however, is binding, and students who are accepted must attend the college. Some applicants will receive a response in November, but most of them get a response in mid-December.                                           
   A number of students in this year's senior class have taken advantage of these early deadlines. For some students, like senior Abigail Moes, the choice for early action is simply to find out which schools are viable options earlier on in the year.
   "I applied to eight schools: University of Arizona, Penn State, JMU, Longwood, University of South Carolina, College of Charleston, University of Tennessee, and Clemson," Moes said. "I applied as early action and not early decision because I didn't have a dream school or a top choice that I wanted to automatically choose, but I knew I did not want to apply as a regular decision since I wanted to figure out where I was going sooner and receive my decisions faster."
   Moes chose the majority of these schools due to her intended major in education. Though some students complain about the daunting application process, Moes found the process to be simple because she had planned in advance.   
   "Honestly, the application process was pretty easy. Since I already wrote my college essay at the end of junior year, I just needed to edit and finalize it. I also filled out my Common App profile last year to prevent additional stress as applications rolled around. I then asked two teachers for recommendations, completed the supplements if requested, and submitted my personal essay," Moes said.
   As of right now, Moes is content with where she applied and the application process that came along with it. Not long after she submitted her applications, she realized she wanted to shorten her college list by a little bit.
   "As stated previously, I did not have a first choice or a dream school, so I applied to where I thought could be good for me. However, after submitting all of my applications, I did realize that I definitely could have shortened my list, as I do have several schools that I refuse to attend for personal reasons," Moes said.
As seniors across the school begin to receive their decision notices, others are just beginning the application process to meet final January deadlines. Decision Day, when colleges expect commitments and first deposits from incoming freshman, will arrive soon enough for everyone in mid-May.