Students weigh in on AP classes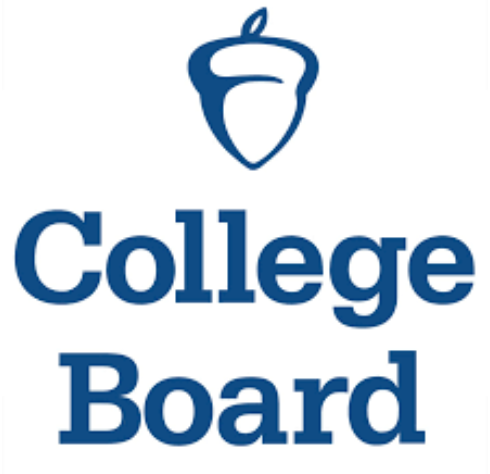 AP classes, or Advanced Placement classes, are college-level courses known to be one of the most challenging courses to be taken at a high school level. They are designed to stimulate students and prepare them for the rigors of college-level coursework. However, students' opinions about AP classes vary. Some students find them to be very rewarding, while others may find them too difficult or stressful. 
   "AP Spanish is my favorite AP currently because students not only learn to improve their Spanish listening, writing, and ready skills but also take a deep dive into learning about the culture in Spain and Latin America," sophomore Hayley Dunn said. 
   It's important to choose AP classes for the right reason and steer clear of overloading your schedule.
   "I think it's definitely a course that is for someone that has a genuine interest in Spanish, instead of just taking it for the credit, because it's a time-consuming class," Dunn said. 
   Dunn suggests future AP Spanish students use their summer to study, so they won't forget any materials for the upcoming year.
   "It is a huge step from Spanish IV," Dunn said. 
   AP English Language is an intensive writing class for juniors. Many students find that it is a lot harder than English classes students have taken in the past because of the difference in writing requirements between honors and AP. 
   "As of right now, my most challenging AP would have to be AP Lang since we are basically taught a whole new way to write essays," junior Mae Zanoun. 
   In AP English Language, the writing intensity might follow the same structure of honors, however, the style of writing is completely different as they prepare for the AP test. 
   "Personally, it isn't my favorite class as of right now due to the amount of stress it causes me, but I'm glad I'm taking it since I get the opportunity to learn a better way of writing essays, which could help out with college applications," Zanoun said. 
   AP Capstone is an interesting course because it is combined as a two-year long course that receives a separate diploma upon finishing. The first year of the program is AP Seminar and the second year is AP Research.
   "Personally, I love the course. In AP Research, we have chosen a topic to be researched through the whole year. There is no official AP exam in research; however we do give a 15-20 minute presentation at the end of the year," junior Kirtan Joshi said. 
   Joshi considers both courses a success as she has learned a lot. 
   "I love the skills this program has given me since it has also helped me in my other classes. Throughout AP English Language and AP U.S. History, we also work on a lot of writing, and the Capstone program has helped me shape my writing in the proper manner," Joshi said. 
   Joshi proposes future sophomores "consider taking this course since it also looks great for colleges and helps you develop many skills that will help you through life." 
   Sophomores Nazakat Mutallip, Trevor Price, Aubrey Petrotta, and Olivia Wetzel all are in the midst of taking the AP Seminar course. They all believe that this class will help students with a multitude of skills, despite how challenging the class may seem at first. 
   "I think this class helped me to develop better time management skills and overall writing skills," Wetzel said. 
   The class also strengthens the ability to bond in pairs or groups. 
   "The mindset of people in this class is something I especially like about this class," Mutallip said. 
   Speaking of the mind, AP Psychology is a course where you "learn about how the mind plays a role in every single thing each individual human does," according to junior Izabella Kalka. 
   "A lot of people say it's an easy AP, but that's only if you have grit and determination. It's hard to excel in a course you aren't fully committed to, which is important when picking whether AP is right for you," Kalka said. Kalka looks up to the psychologists who dedicated their lives to learning about the brain so we can learn it in less than a month.
   AP U.S. History is a class jam-packed with information from our past, focusing on the timeline of 1407 to present day all in the span of two semesters. 
   "AP U.S. History is a challenging but interesting class. There is a lot of reading, so, if you don't do your work on time, you'll get really far behind," junior Brady Bever said. "The teachers are super fun, and I recommend taking the class."
   AP Microeconomics is a fairly new class to our curriculum and not one that is as well-known as AP Psychology or AP Environmental Science.    
   "AP Microeconomics is a class that I didn't think I would enjoy as much as I do. I've taken quite a few AP classes, and I think that Micro is one of the ones that have real world application and can teach you valuable skills especially if you're looking into the business/finance field," junior Jae Lee said. 
To learn more about AP classes, schedule a meeting with your counselor before the end of the year.