Long awaited GRIT conference a success for CIT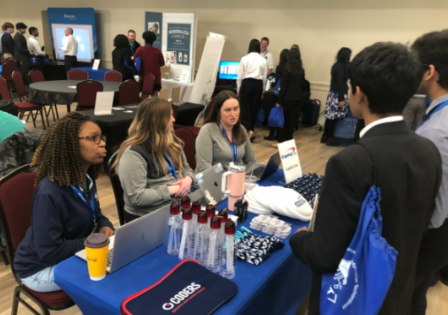 After a year of planning and anticipation, The Growing Resources of Information Technology Conference, or 'GRIT,' set a date for a professional IT conference for CIT students at Deep Run.  A change from the typical annual team building field trip, this conference gave students an opportunity to learn from speakers, vendors, college representatives, and CIT alumni, allowing them to dive deeper into the field of computer science and prepare them for their future careers. On March 31, 200 students in the program prepared for an all day event from 9:30 to 4:30 at The Cultural Arts Center in Glen Allen where they learned skills needed to pursue successful careers in Information Technology and Computer Science.
   Representatives from companies all over Richmond and the surrounding areas, ranging from small companies like Century, CoStar Group, and 12 Innovations, to large ones like Capital One, Dominion Energy, Google Cloud, and Amazon participated. In addition, colleges such as Christopher Newport University, Old Dominion University, Randolph-Macon, Virginia Tech, The Virginia Commonwealth University, and the University of Richmond were also in attendance.  Keynote speakers included Vint Cerf, known as the "father of the internet" and Vida Williams, an innovation advocate from the Virginia Alcoholic Beverage Control Authority who utilizes her experience as a data scientist to drive social and economic change. Having both large and small companies available to the students, as well as influential speakers, allowed student to leave with an enhanced understanding of the wide variety of opportunities available.
   "It was amazing. I wasn't expecting it to be as good as it was, to be honest, but when [the conference] happened it was insane. [Vint Cerf] was so engaging and interesting to learn about," Zaara Ahmed, CIT Council President said. 
Although it's hard to judge the impact at the moment, Kareem Texler, a math teacher in the specialty center, believes that his students enjoyed the opportunity.
   "Kids were walking around and talking to the adults, and that alone, the ability to talk to a stranger and have an adult conversation, that's an important skill to have, so I love seeing my students talk to people in that way. I think it was a different day, but overall I think it was a positive and rewarding experience for them," Texler said.
   Even though most CIT students already know a lot about the topics spoken about, the conference went a little bit further in depth and talked about things that don't get talked about in class, as well as giving advice from former CIT students that were able to offer a perspective on what it was like to graduate from this Deep Run specialty center and how that helped them in their future.
   "What I liked about it was it was only high school students, and it was only the people in the CIT. I knew it would be advertised towards people like me so I learn what specifically I can do to further my career," Ahmed said. "I was able to walk out with knowledge on internships, places I can reach out to get internships, what I can expect in college as a computer science major, and developing connections with different organizations."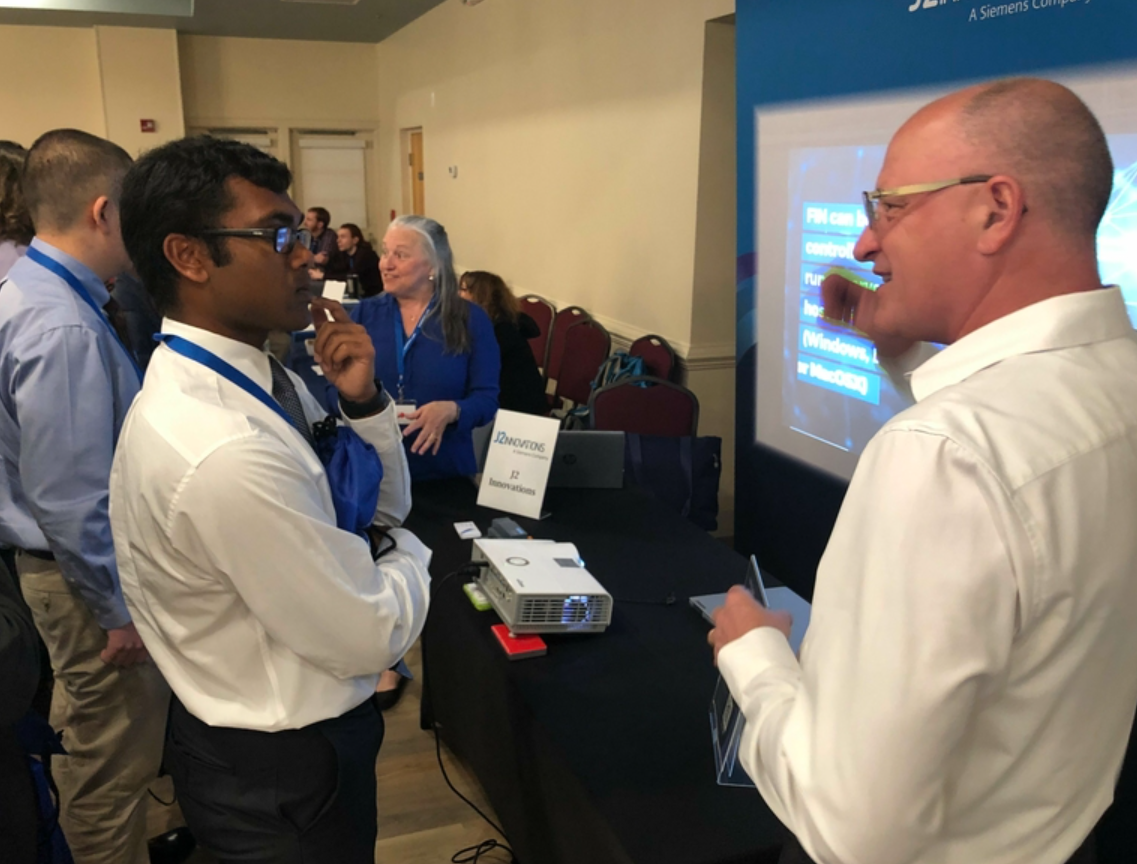 However, the conference wasn't just limited to students with a lot of experience to participate in conversation,
   "The conference was more about sharing information for people that are interested in computer science. For people in the computer science technology world, [it was] an opportunity to learn about what it is like to actually have a job or go to school in that industry," Texler said.
   Conference planners intend for the event to return in the future once every other year or once every four.
   "It is definitely something that will happen again. A lot of the companies that showed up actually said, 'Please let me know when you do this again, we would love to participate,'" Texler said. "I think they really appreciated seeing high school students that were so composed and well-spoken. They did a great job conducting themselves in a professional way. So I think the students impressed a lot of people with how they did."