Students make it a Wildcat prom to remember
On April 15, the Hippodrome theater was filled with Wildcats celebrating prom. Students got dressed up to dance, sing, and party the night away. Most students began the night with dinner and the now traditional group photoshoot.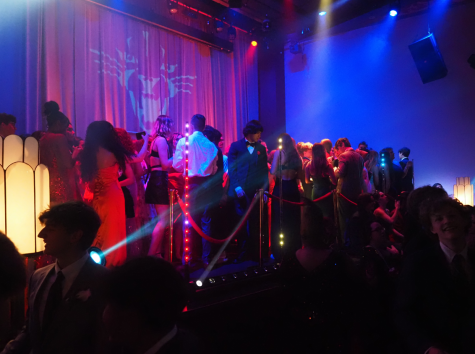 "Pictures were the best way to start the night. Something about getting dressed up with all of your friends in a big group and smiling for photos is so fun," senior Ellie Shriner said.
   The music played at the dance seemed to create an unforgettable atmosphere for students.
   "The entire vibe of the night was amazing, the music was good. It caused everyone to be upbeat and to dance pretty much the whole time. I loved dancing on a stage with all of my friends, singing 'Party In The USA,'" junior Caleb Dillon said.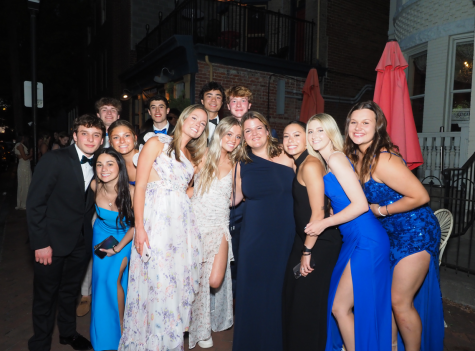 The atmosphere of the Hippodrome theater added to the liveliness. 
   "The Hippodrome was beautiful, and it has a great stage. I think they made a really good choice by having it there this year," junior Logan Marks said.
   Because it was the senior class' last school dance, they made sure to enjoy the night.
   "We all said how this is our last one so might as well make sure we have fun and make it as special as possible," Shriner said.
   The senior prom king Matt Hess and senior queen Grace Erasmi were announced to the crowd around 9 p.m. Both Hess and Erasmi were excited to have won. The dance was short-lived, but the memories and playlist inspiration surely won't be.